The KPS Summer Run 2020 is now officially closed!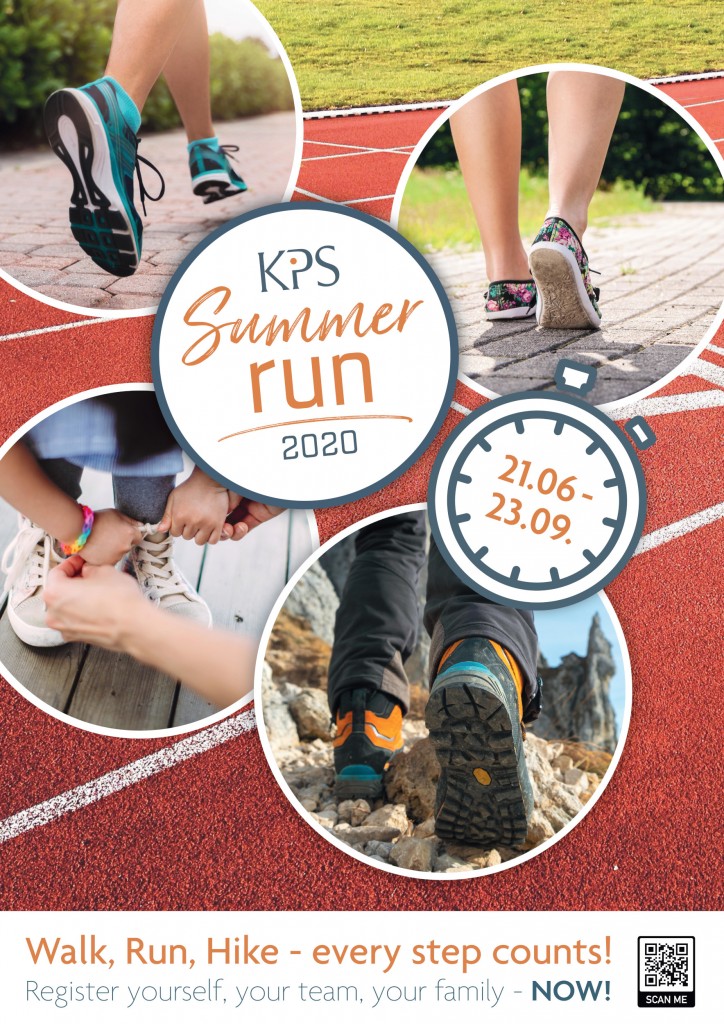 KPS Summer Run 2020 – 

we will cross some flatlands and mountains!
Despite the Corona crisis, the KPS team will again kick-off the traditional summer run this year – as always on June 21st at 00:00 hours.  
The year 2020 will be remembered as a challenging year by all of us, regardless of which country we call home. It is also very clear, that in times like these, help is needed even more. So, whether we run, walk or hike – with every step we take we can help kids and young people in need. Like every year, we will equally divide and donate the money to charities and organizations in the largest KPS countries: Spain, Denmark, the UK and Germany. 


So, what is this year's challenge? 
We are going to build 5 teams that run in parallel. We start in Oslo and finish in Barcelona. Each team will visit every KPS office along the way. If all teams make it to Barcelona, then we will have run 30,495 kilometers together. KPS will donate 25 cents per kilometer. The last day of the run will again be the end of summer – September 23rd at the midnight hour. 
W
ho will receive the donations?
The money will go to the following organizations: Hilfe fuer Kids (Germany), Børnecancerfonden (Denmark), JIGSAW4U (UK) and Associació de Familiars i Amics de Nens Oncològics de Catalunya (Spain). 
Want to know more or comment? E-Mail events@kps.com