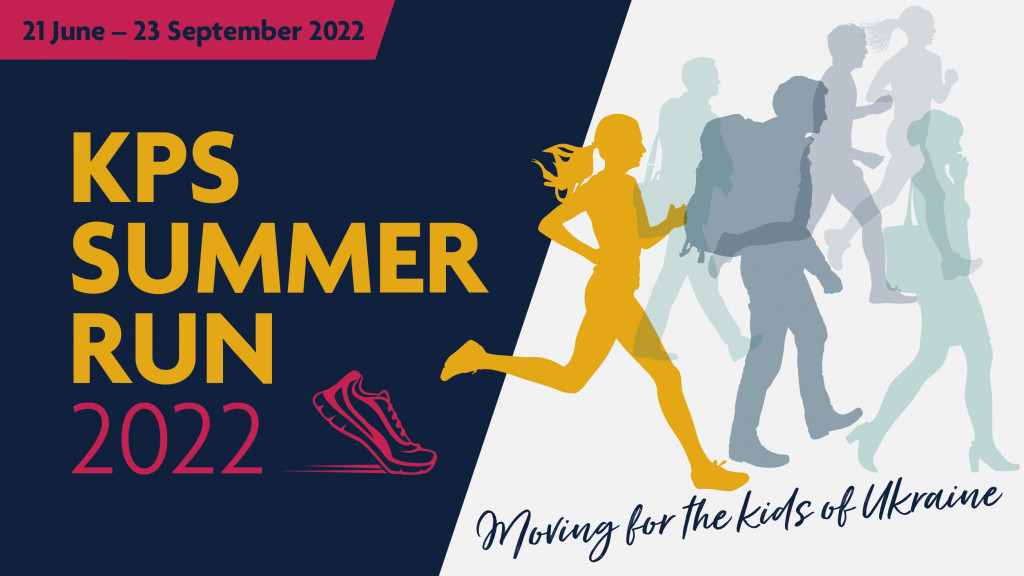 THE KPS SOCIAL SUMMER RUN 2022 | OUR MOVEMENT FOR THE KIDS OF UKRAINE
Start: 21 June, End: 23 September
What is the KPS Social Summer Run about?
The Summer Run stands for corporate social responsibility: As a company we want to make an impact on society by supporting kids in need and in this special year of 2022 we also want it to be a movement for peace. The war attack on Ukraine has brought back to our minds how important and fragile peace is. As of today, the war is still ongoing and children are one of the most vulnerable groups. This year we are dedicating the KPS Summer Run to the children of Ukraine and our donation will go to organisations who helps them.
Now all we have to do is track as many kilometres as possible. KPS will donate 25 cents for each kilometre we run. Let us try to reach 50.000 kilometres, for peace, for the children of Ukraine and their brave parents!
Who will receive the donations?
The money will go to the following organisations:
Who can participate? 
Every KPS employee in all regions! Family members are again very welcome to join: you just need to create an account for them with your KPS email address.
If you like to inspire your colleagues and your network, we are happy to be tagged (KPS AG) #KPSSummerRun2022 #togetherforpeace #childrenofukraine
How does it work?
From June 21st: track your kilometres with a step tracker/fitness or health app of your choice
Log in regularly and record your kilometres: here
Important to know: every step counts! Walking to work, strolling on Sundays, going for a walk with your dog, running or walking at the beach, hiking …
This year we have not created a special challenge because what could be a bigger challenge than peace? All of us are united in this, let's take care!
Want to know more or comment? Write to us [email protected] and follow KPS AG on LinkedIn